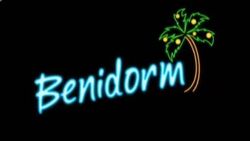 Benidorm is a British comedy-drama television series that is written and created by Derren Litten, co-writer of The Catherine Tate Show, and produced by Tiger Aspect for the ITV Network.
Exploiting the working class stereotype of the popular Spanish tourist destination Benidorm, the television series features an ensemble cast. Set primarily in the Solana all-inclusive resort hotel, Benidorm follows regulars and first-time holiday makers on their holidays abroad.
Despite their disparate backgrounds they all have one thing in common—a quest for getting value for money.
Ad blocker interference detected!
Wikia is a free-to-use site that makes money from advertising. We have a modified experience for viewers using ad blockers

Wikia is not accessible if you've made further modifications. Remove the custom ad blocker rule(s) and the page will load as expected.